RENU28 skin gel
+

the sensation with redox signaling technology


+

tested and evaluated by Dermatest 5 ***** excellent!




RENU28 is a concentrated, topical gel that provides a skin therapy for your whole body to revitalize skin's health and appearance.
The unique redox signaling technology behind RENU 28 permits at the cellular level communication that supports the body in the rejuvenation of skin cells.
RENU28 is
non-comedogenic

free of preservatives

hypoallergenic

only 4 ingredients
and thus is a natural concept for truly healthy skin.


What's behind RENU28?
The clinically proven action, behind RENU28 of ASEA, is unique and not available
in any other product.
RENU 28 is non-reactive and so designed that it with any skin care products
can be combined and lead to phenomenal results.


The comparison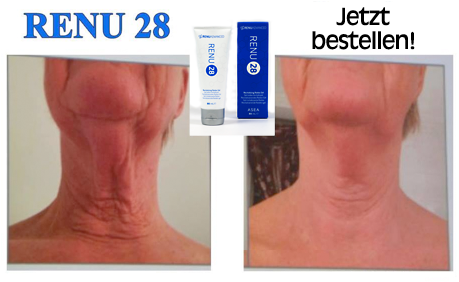 Science
The scientists of ASEA have invested many years in research and testing,
to this powerful new product to bring to market.
Through the patented redox signaling technology this unique therapy
the skin renewal process support, improved tone and balance
and the youthful appearance of your skin refreshed.
DERMATEST 5-star Seal

clinically tested and found to be outstanding
Result after 28 days ( test on face skin )
-
Success in dermatological confirmed cellulite
RENU28 reduces the appearance of cellulite
The results are here!
Dermatest®, a German dermatological institute of international renown, has conducted a 12-week clinical dermatological test demonstrating that RENU 28 effectively reduces the appearance of cellulite and improves the elasticity of the skin.

In the 12-week study, 30 women twice daily put RENU 28 on a cellulite site. They used an amount of the product that was sufficient enough to break into the skin for 30 to 60 seconds.

The results were measured clinically.
15.81%

reduced appearance of the size of the fatty lobes



20.91%

Increase in skin elasticity



The patented process of RENU 28 duplicates the body's own redox signaling molecules - cell messengers - for the protection and regeneration of cells and smooth skin.
The detailed announcement (English) can be found here.
RENU28 - Revitalize the appearance of your skin from the outside in.

© September 2015, ASEA, LLC., Salt Lake City, UT 84121. All rights reserved. Subject to errors and changes | aseaglobal.com